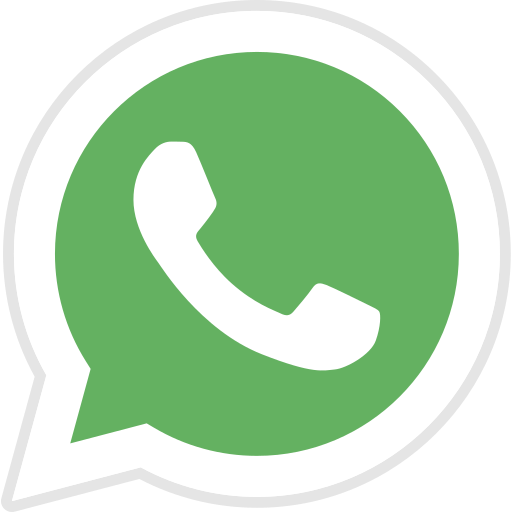 YOUR GLOBAL PARTNER WITH INTEGRITY
SERVING THE ORGANIC INDUSTRY
Grand Master Animal nutrition provides transformative, innovative, sustainable solutions for the animal production industry adapting the best global nutritional policies. We strive to be the best choice in animal nutrition solutions.  Our offering includes feed ingredients, feed formulations, compound feed, premixes, feed additives and customized solutions. It's a realization of our dream of creating an extraordinary strong moral principles and attitude in our industry activities. We always bring integrity aspects backed by strong sense of responsibility, supervision and guarantee.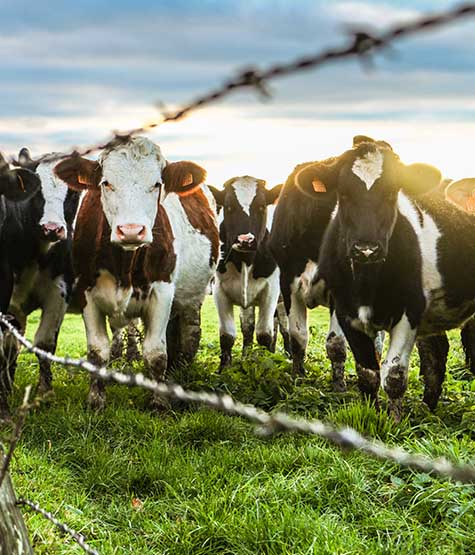 Cattle Feed Manufacturers in Kerala
One of the leading names in the industry, Thaliyan Group has been instrumental in making available first-class lot of Grand Master cattle feed . With our experience of more than a decade, we are operating as a manufacturer and supplier in the domestic market. Our meticulously manufactured range of Grand Master animal feed covers all farm livestock. The offered range is inclusive of Grand Master Basic Cattle Feed, Grand Master Economy Cattle Feed, Grand Master Plus Cattle Feed, Grand Master Deluxe Cattle Feed,Grand Master Goat Feed, Grand Master Bull Feed, Grand Master Rice Bran De Oiled Cattle Feed, Grand Master , Grand Master Orid Husk Cattle Feed, Grand Master Maize Cattle Feed and Grand Master Wheat Bran Cattle Feed etc. For the ease of clients, we also provide tailored packaging solutions.

Thaliyan Group has been an established part of Kerala Animal feed and Rice industry since 1983. The highly successful trading company was set up by a dynamic entrepreneur Mr. Paul Thaliyan . During its initial stage the prime focus was on trading of animal feeds and Rices. Gradually as the market was growing from trading concept to the modern production, the company started adapting to the changes and began production of high quality animal feeds keeping the global standards .Today, Thaliyan Group is proud to supply an impressive portfolio of internationally recognized Animal feeds and Rices; and to be one of the leading full-fledged distribution, logistics and marketing company covering each and every corner of the market.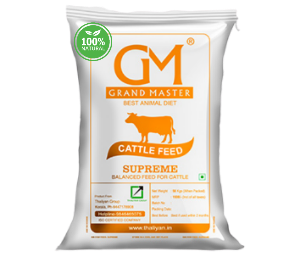 GRAND MASTER ANIMAL FEED PRODUCTION
Our team comes to work every day dedicated to advancing how we deliver nutrition across all major species. From ingredient evaluation all the way through complete feed formulations to productivity solutions, we can help you differentiate your business and improve profitability. Providing better nutrition for better lives with animal nutrition solutions that help producers feed a growing world.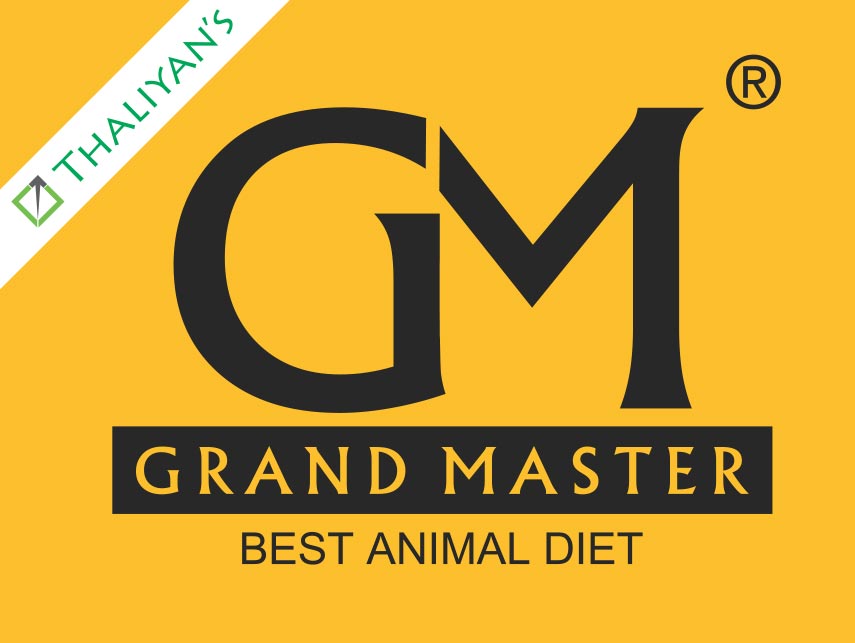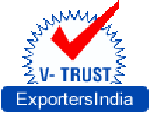 ORGANIC FEED FOR TOTAL HEALTH
22 % PROTEIN

4% FAT

3% MINERALS AND VITAMINS
WHEN SERVICE MATTERS!
SERVICE SHOWS ATTITUDE AND DEFINES THE WORLD..
LATEST NEWS
TESTIMONIALS
I prefer Grand Master Cattle feed because it has been formulated by experts, it's safe, and it produces excellent results. Their service is always good, whether on the phone or in the store. They're always accommodating and a pleasure to work with

Santo; customer for 4 years.
I could go on and on about why we choose Grand Master Animal Feeds. We've used their feed both for cattle and goats, and we've always been very pleased. Our Cattle have had a lot of success in shows over the years. What we appreciate most is that the Grand Master Cattle feed team; they're extremely knowledgeable and capable. They understand cattle nutrition requirements and how they can change depending on development stage, season, and type of animal, and also what works with our local forages. They're more than happy to help and never bat an eye when we ask for a door prize or whatever they can give.

Johnson Varghese; customer for 5 years
The reason we use Grand Master is that they are always super-accessible. When you need feed, you need it right away, and they make sure that happens. Sometimes I'll be travelling and not able to get by the store before closing, and they'll leave it outside the door for me to pick up. Another advantage is that they are truly price competitive. I've shopped around some, and occasionally you might be able to find something a little cheaper, but it's not worth it! Grand Master will get you high quality feed in a timely and professional manner, the drivers are courteous, and they're usually priced better than anyone else out there. We recommend them to everyone.

Christ King Ashram; customer for 12+ years; uses feed for beef cattle and heifers.
Grand Master feed is excellent, and they're some of the best people we do business with. They certainly have the most knowledge in the business. They have technical expertise in feed and ingredients. Their service is also excellent. They want to help you get the best possible price for any commodity, if the price for a certain commodity falls, their team will call me and we'll talk about incorporating it into our feed ingredients. They're family run, not an impersonal corporation. I highly recommend Grand Master to everyone.

Savashram ; customer for 4+ years; uses several different custom blends of feed for beef cattle, sometimes up to 10 tons a week.
We have been feeding our cattle and goats exclusively with Grand Master feeds, and we've had real good luck with it. We also appreciate their service. They are extremely responsive to customers, if we ever have any special needs or concerns about feed composition, we just talk to them and they work with us.

Krishnan ; customer for 3 years; has received many awards for best cattle farm management.
We like Grand Master because we can get quality products from dependable people you can trust and count on. We're real happy with the results of the feed we use, both custom blend and standard; we're completely satisfied. Grand Master is the best because they are local, and the owners are easily accessible. They stand behind their products and always do exactly what they say they'll do.

St.Joseph Diary farm; customer for 15+ years; have been using custom dairy feed for the milking herd continuously for past 4 years.
We use Grand Master feeds because it's what works. We recommend them to everyone who wants natural feeds who buys a calf from us.

Sunny; Cattle dealer.
We like working with Grand Master because they understand the needs of a small business, being one themselves, and they will go out of their way to help you out. They're not a corporation where you talk to a machine or a different person all the time, they know you and you know them, and they'll work with you on anything you need. Especially now when times are hard, that's very important to us.

KUCF; customer for over 4 years; use cattle feeds, and cattle feed supplements.
We're very satisfied with the results we get from Grand Master feed. The cattle respond well to it and always get where we want them. The feed is consistent, which is important, and the service is great. They always get our order to us right away.

Andrews, V Statr Land and Cattle; customer for 4 years; use custom-blended feed for Herefords
I stay with Grand Master because they have good products and excellent, excellent service. I tried some other companies a couple of times over the years, and I always came back because Grand Master is the best. You can always get the right person on the phone when you call, and get an answer when you need it; it's not like some places where you have to wait days for someone to call you back.

Jibin.KLDY; has been with Grand Master for couple of years.
We use Grand Master because of the quality products, and because you can't beat their service. They're good people who always get us our feed on time.

Paul.S. Chartered Accountant; customer for about 10 years; uses custom feed for cattle.
The attitude of the people at Grand Master is great, that's why you trade there. And they do a good job with their product. We've had very few complaints over the years.

St.Mary's Diary Farm u/ PLA Arch Dio; customer for 16+ years; uses mainly bagged feed for beef and milk cattle
I seriously recommend Grand Master Cattle feed. During the summer it helps keep cattle on feed. No matter how often we change our rations it keeps them eating consistently and drives their appetite. We even feed it to some of our sale calves and you can see a difference in the stress level and overall animal health as they transition to their new home

Preestine.KTM; farm owner and selle